UPCOMING EVENT
For Details Please Visit:
*****************************************************************************
Brought to you by Classic Chatter
Classic Chatter is an independent website for owners & enthusiasts of all types of
historic vehicles.
As well as our main website we post regularly on our sites related to Showroom Classics, Auctions & Events News
TODAY WE FEATURE
LES GRANDES MARQUES DU MONDE SALE
AU GRAND PALAIS
tHURSDAY 8th FEBRUARY 2018
3 Avenue du Général Eisenhower, 75008 Paris, France
1924 TURCAT-MÉRY 15/25 HP MODÈLE SG BERLINE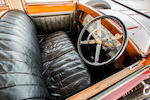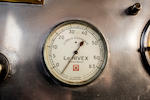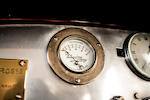 •Marque française historique
•Autrefois immatriculé en France (706PM89)
•Vendue après une longue exposition dans un musée
•Immatriculée en République d'Irlande
Après avoir expérimenté des Peugeot et des Panhard, les beaux-frères Léon Turcat et Simon Méry construisirent leur premier prototype automobile en 1896, proposant leur première voiture à la vente en 1899. À la déclaration de la première guerre, Turcat-Méry s'étaient déjà assuré une place dans l'histoire du sport automobile, un de leur modèle, piloté par Henri Rougier gagnant le premier rallye de Monte-Carlo en janvier 1911, même si les critères pour désigner le vainqueur – parmi lesquels l'élégance et l'état – peuvent paraître étranges aujourd'hui.
La marque connut sa première faillite en 1921, mais reprit la production avec le modèle SG 15/25 HP équipé d'un quatre cylindres à longue course, à culasse fixe et soupapes latérales de 3 litres, un embrayage à cloche, un frein à pied sur la transmission et une puissance mesurée par le RAC de 15, 9 ch. Des moteurs plus modernes à soupapes en tête furent présentés au début des années 1920, avant que la marque ne passe à des voitures de moindre cylindrée dans un souci d'élargir sa clientèle. Malheureusement, cette politique arrivait trop tard pour Turcat-Méry qui cessa toute production automobile en 1928.
Ce modèle SG a été acheté par le vendeur en France en 1987 et il a depuis été exposé dans un musée en République d'Irlande, bien qu'il n'ait pas été immatriculé dans ce pays avant 2008. Décrite comme étant en bon/très bon état général avec un excellent intérieur, la voiture aura été remise en route pour la vente, mais demandera peut-être une attention plus approfondie et sera donc vendue strictement en l'état comme exposée. La documentation fournie comprend une correspondance ancienne, des papiers d'immatriculation Irlandais et un formulaire des douanes Irlandaises (1987).
1924 Turcat-Méry 15/25hp Model SG Saloon
•Previously registered in France (706PM89)
•Offered from long-term museum display
•Registered in the Republic of Ireland
After experimenting with Peugeots and

Panhards

, brothers-in-law Léon Turcat and Simon Méry produced their first prototype automobile in 1896, offering their first car for sale in 1899. By the outbreak of WWI, Turcat-Méry had secured its place in the history of

motorsport

, an example

driven

by Henri Rougier having won the inaugural Monte Carlo Rally in January 1911, although the criteria used to establish the winner – elegance and condition among them – seem bizarre today.
The firm suffered its first financial collapse in 1921, resuming production with the 15/25hp Model SG featuring a long-stroke 3.0-litre four-cylinder

side valve

engine with fixed 'head, cone clutch, foot-operated transmission brake, and

a RAC

rating of 15.9hp. Advanced, overhead-camshaft engines were introduced in the early/mid-1920s before the firm switched to smaller-capacity proprietary power units in an attempt to widen its appeal. Sadly, the move came too late to save Turcat-Méry, which ceased car production in 1928.
This Model SG was purchased by the current vendor in France in 1987 and since then has been on museum display in the Republic of Ireland, though it was not registered in that country until 2008. Described as in generally good/very good condition, with excellent interior, the car will have been got running for the sale but may well require further re-commissioning and thus is sold strictly as viewed. Accompanying documentation consists of dating correspondence, an Irish registration document, and an Irish customs form (1987)
SELECTED BY - IDRIS THE SQUIRREL









Disclaimer:

Whilst Classic Chatter ("we") attempt to make sure that the information contained in this website is accurate and complete, we are aware that some errors and omissions may occur from time to time. We are not able, therefore, to guarantee the accuracy of that information and cannot accept liability for loss or damage arising from misleading information or for any reliance on which you may place on the information contained in this website. We highly recommend that y check the accuracy of the information supplied. If you have any queries with regard to any information on our website, please contact us at

j

e

f

f

.

c

l

a

s

s

i

c

c

h

a

t

t

e

r

@

m

a

i

l

.

c

o

m