Brought to you by Classic Chatter
Classic Chatter is an independent website for owners & enthusiasts of all types of
historic vehicles.
As well as our main website we post regularly on our sites related to Showroom Classics, Auctions & Events News
TODAY WE FEATURE
BONHAMS AUCTIONS
THE BOND STREET SALE
SATURDAY 2nd DECEMBER 2017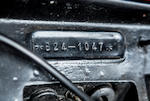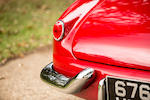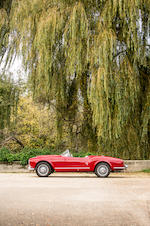 1955 Lancia B24 Spider America
Coachwork by Pinin Farina
Chassis no. B24 - 1047
Engine no. B24N - 1131
*One of 59 Right-hand drive B24 Spider Americas built
*La Dolce Vita encapsulated in a motorcar
*Believed four owners from new
*Offered from an important private collection
FOOTNOTES
Race developed V6 engine, superlative handling and sensational Pinin Farina styling: these are the ingredients of a sports car classic and the Lancia Aurelia B24S Spider America has them all.

Lancia's classic Aurelia, the first car ever to employ a V6 engine, was launched at the 1950 Turin Motor Show. An advanced unitary construction design, the 1.7-liter Aurelia featured all-independent suspension and a combined gearbox/rear transaxle on which were mounted the inboard brakes.

The sedan was joined the following year by the Pinin Farina-styled B20 Coupé, a fastback '2+2' on a shortened wheelbase which, with its combination of sports car performance and sedan-like practicality, can be said to have introduced the Gran Turismo concept to the world. Introduced in 1953, the 3rd and subsequent series B20s were powered by a 2,451cc, 118bhp version of the pushrod V6, and this was adopted for the B24 Spider, also called the 'America', launched in 1954.

Acknowledged as one of Pinin Farina's masterpieces, the Aurelia B24 Spider combined sporting characteristics with an elegance that presaged another of the Torinese carrozzeria's great works, the Alfa Romeo Giulietta Spyder of 1955. For the B24 Spider the Aurelia B20 chassis was further shortened and came with a floor-mounted gearchange as standard. Its performance equaled that of the B20 Coupé, top speed being in the region of 115mph (185km/h).

Unusually clean lines enabled the Spider to achieve what was an exceptional performance for an open car of the period, being unencumbered by external door handles (there were internal pull-cords) and benefiting from a gracefully curved wraparound windscreen, and the model's signature styling feature, split bumpers front and rear. Only 240 B24 Spiders were manufactured during 1954/55, and today the model is one of the most sought-after of post-war Lancias.

This beautiful America Spider is understood to have been delivered new in July 1955 to the Italian home market to custodians who would retain the car for much of its life. It was supplied in right hand drive form as new, a configuration which was reserved for only one quarter of production of the model, a mere 59 units. In the 1950s, B24 America Spiders would have been an incredibly rare sight here in the UK, as it is thought that just 9 examples arrived in the British Isles...

We are told that the original owner of this car was intent on campaigning it on the Mille Miglia, as one might wish to today, and that in preparation he would make nighttime high-speed exercises with the car, aided by auxiliary lights he fitted. The tale goes that this aspiration was rather dampened when one such evening landed he and the Lancia in the Naviglio Grande Canal in Milan. While the car was apparently unscathed, and extracted with ease, this curtailed his intentions and the Mille Miglia wasn't pursued any further!

By the 1990s we are told that this treasured Lancia still rested with its original family, when it was acquired by Fausto Cammarata in Florence, Italy. By this stage, it is reported that although very original and still with its original engine, after 40 or so years of ownership the car deserved a 'birthday' in the form of refurbishment. Mr. Cammarata commissioned a full rebuild by noted Florence based restorers Officine Bartali, run by Duilio Bartali. The results of this extensive rebuild can be seen on the pages of the popular magazine Routeclassiche in October 2000, accompanying the car, where it now sported period correct Borrani wheels. Cammarata passed the car on later to one further owner who in the mid -2000s would again return to Bartali for a freshening of its restoration just prior to its arrival in the present collection in 2008.

Over the course of nearly a decade of the current ownership, the America Spider has been enjoyed for British and Continental driving on occasions, yet for what amounts to a modest accrual of mileage over this time. In recent years its interior was renewed, and a Nardi performance kit has been added, consequently, it has a little more power than it was born with. It remains extremely tidily presented and ready to show or tour.

One of the most iconic pieces of automotive design, these Lancias have rightly become increasingly coveted in the last few years. This with its simple history of four longer term owners and rare specification presents a rare opportunity.
SALEROOM NOTICES
SELECTED BY - IDRIS THE SQUIRREL









Disclaimer:

Whilst Classic Chatter ("we") attempt to make sure that the information contained in this website is accurate and complete, we are aware that some errors and omissions may occur from time to time. We are not able, therefore, to guarantee the accuracy of that information and cannot accept liability for loss or damage arising from misleading information or for any reliance on which you may place on the information contained in this website. We highly recommend that y check the accuracy of the information supplied. If you have any queries with regard to any information on our website, please contact us at

j

e

f

f

.

c

l

a

s

s

i

c

c

h

a

t

t

e

r

@

m

a

i

l

.

c

o

m

.